Browse Research and Scholarship Follow
The repository is a service of the Harrisburg University of Science and Technology library. Research and scholarly output included here has been selected and deposited by the individual university programs.
Harrisburg University's Digital Commons is intended to serve primarily as a repository and showcase for student dissertations, theses, projects, and other notable work as well as the distinguished academic work of faculty and staff. This allows the University to document its contribution to scholarly discourse and practice across disciplines.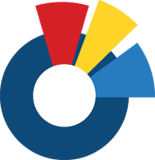 This collection is part of the ™